High Speed Wireless Internet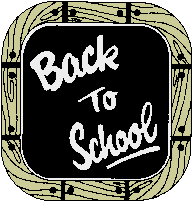 !! Special !!
NO LONGER AVAILABLE 12-14-2002
Starting August 28th, 2002 for a limited time you can have free use of a Wireless USB adapter for connecting to the High Speed Wireless Broadband Internet. You can also bring your computer in for us to install the software and test your computer for compatibility with the USB adapter and our high speed wireless system.
High Speed Wireless Broadband Internet offers you the many advantages and you can actually save money with faster speeds if you have a second phone:
Up to 50 times faster speeds than a conventional 28.8 modem
Get rid of your Second Phone Line because a phone line is NOT needed
Always on connection
No cable TV connection needed
No satellite connection needed
Different speed packages available starting at $19.95
When Cable Internet becomes inaccessible they offer you no other option to access the internet. Our wireless packages all come with a dial-in connection as a back-up if that event occurs, so you can keep working.
There is a seven day trial period at which time the equipment is returned or one year contract locks you in for our lowest rates. Additional fee for non-contract service. The wireless modem adapter will remain the property of Avolve and if the service is discontinued for whatever reason, the equipment must be returned in working order. Any damaged equipment will be assessed a $100 replacement fee.
This special does not include external equipment such as outside antenna and cabling and if external equipment is needed the special will not apply. However external equipment can be financed over a 12 month period.
The USB or Ethernet network adapters can be obtained at our offices at the corner of 5th & Canal in Millersport at:
Avolve Inc.
2845 Canal Drive
Millersport, Ohio 43046
Please call to see if you are located within an area that can obtain the wireless signal:
Local 740-994-4548
Toll Free 877-725-0516
Or email us at rocknroll@avolve.net and give us your exact address and we can try to make a determination for you.